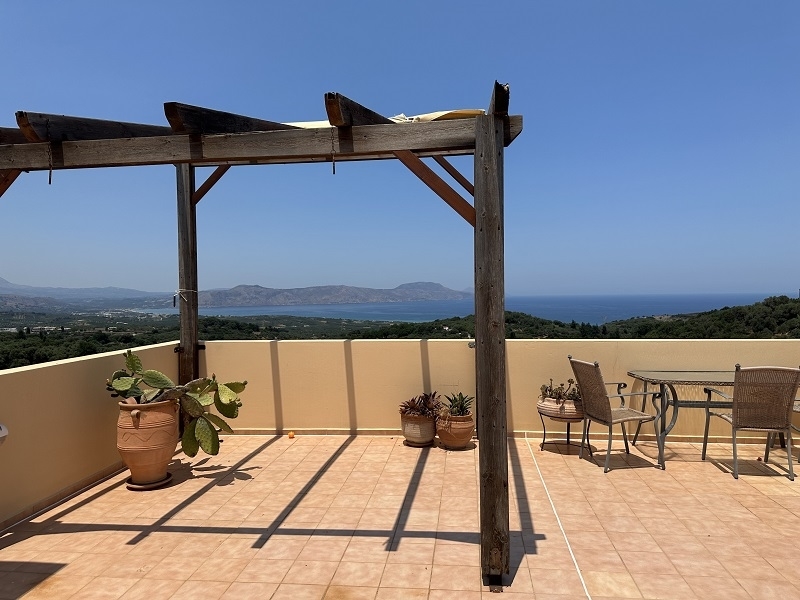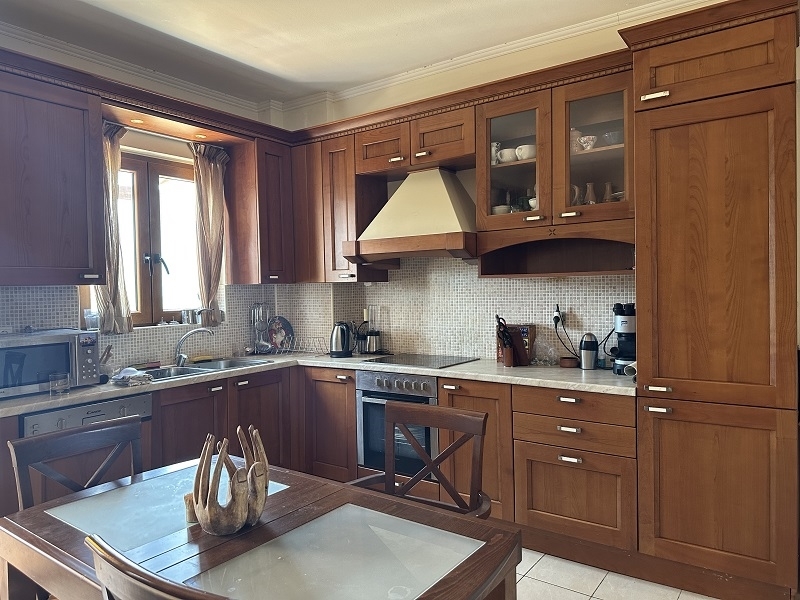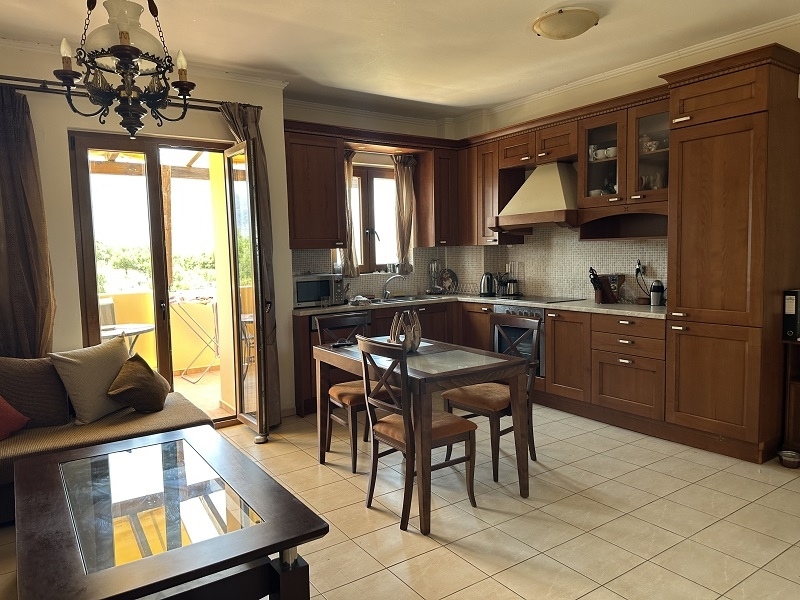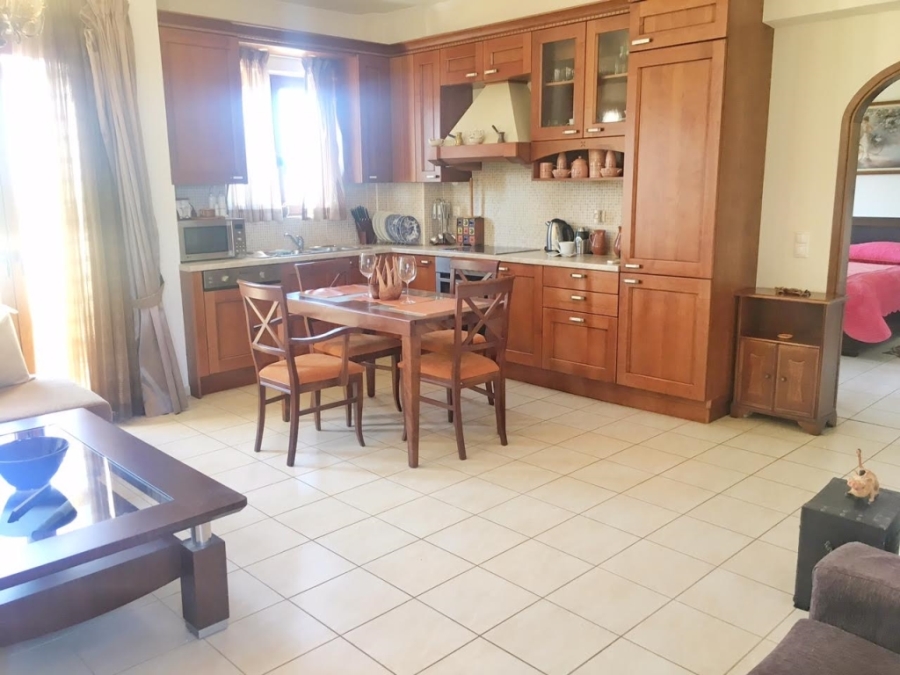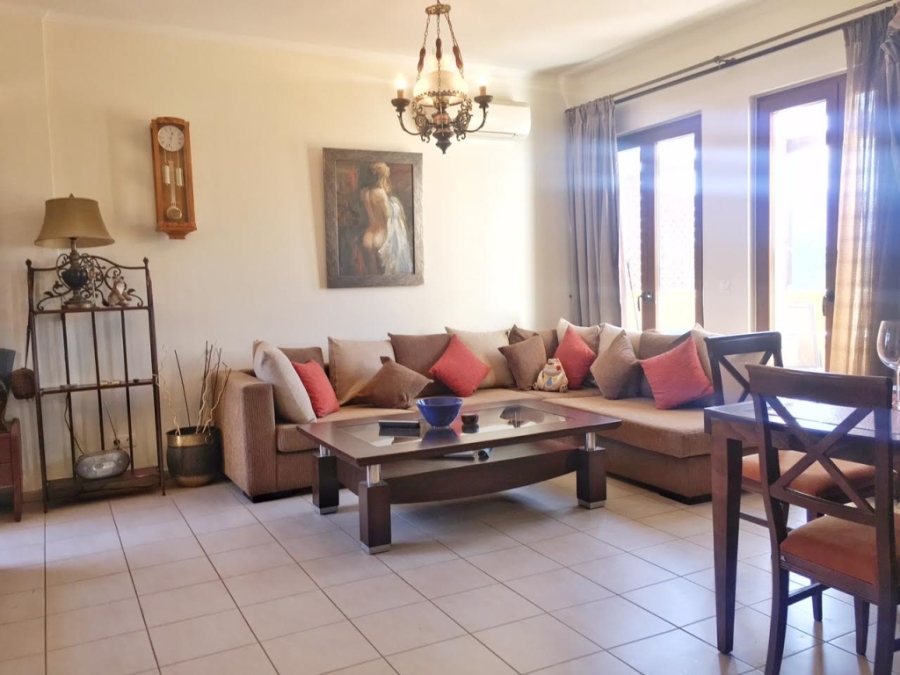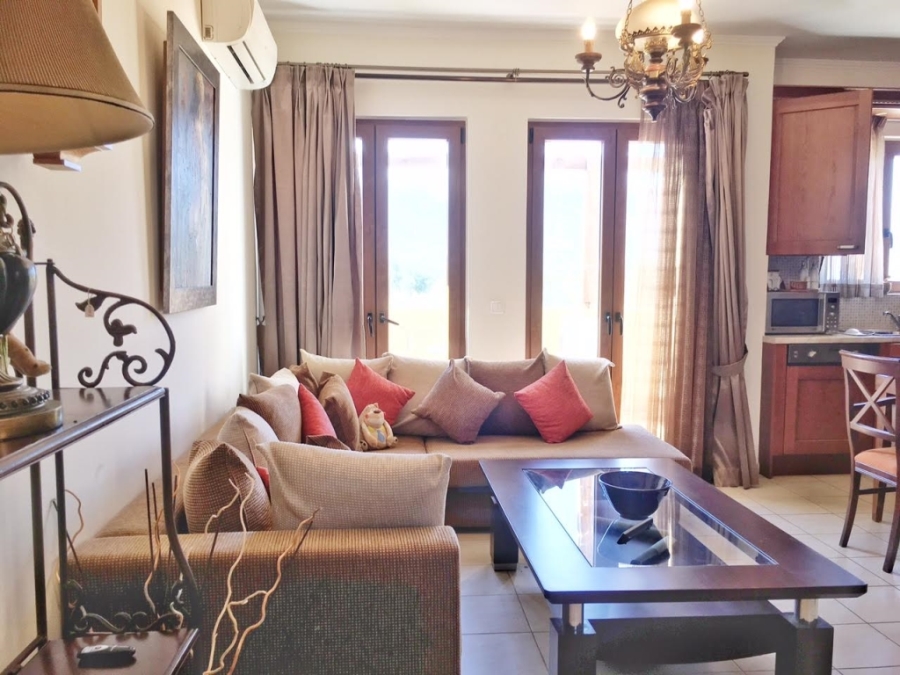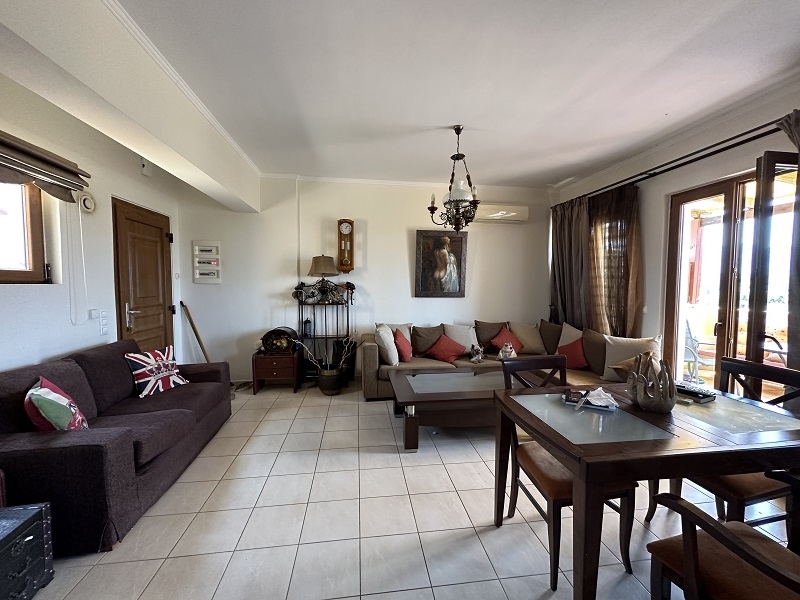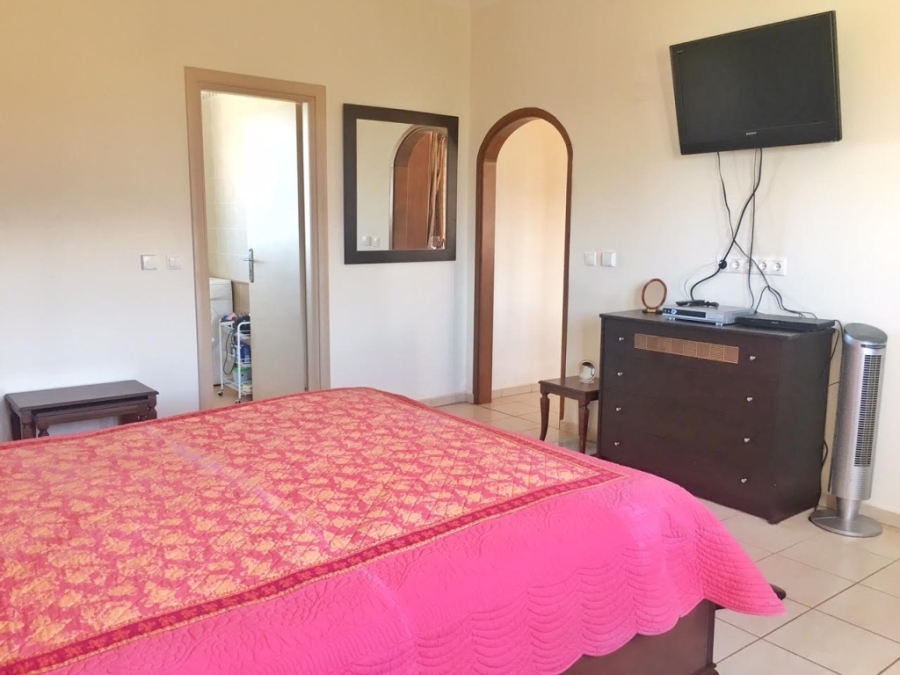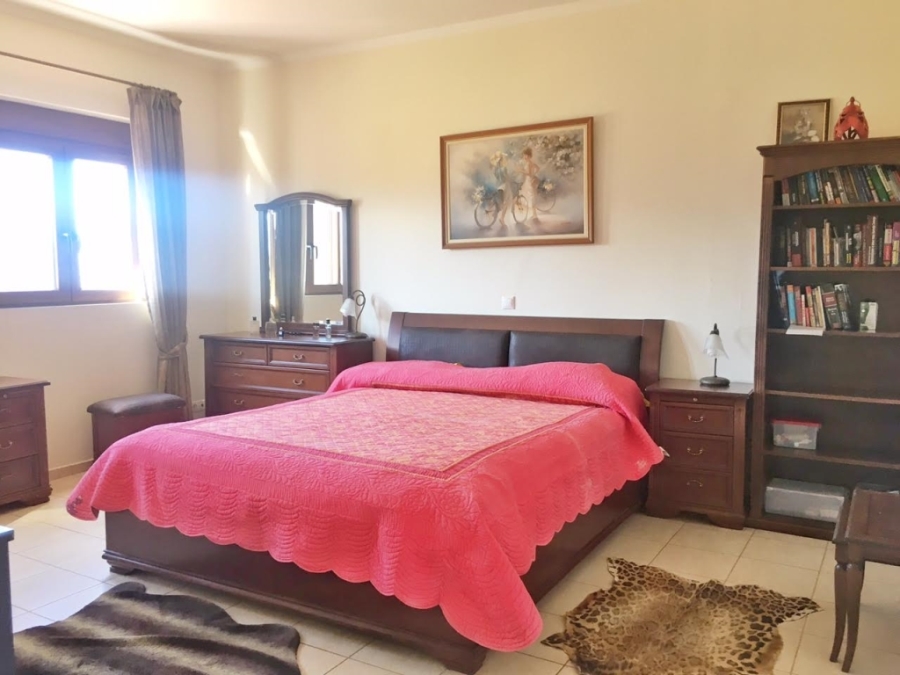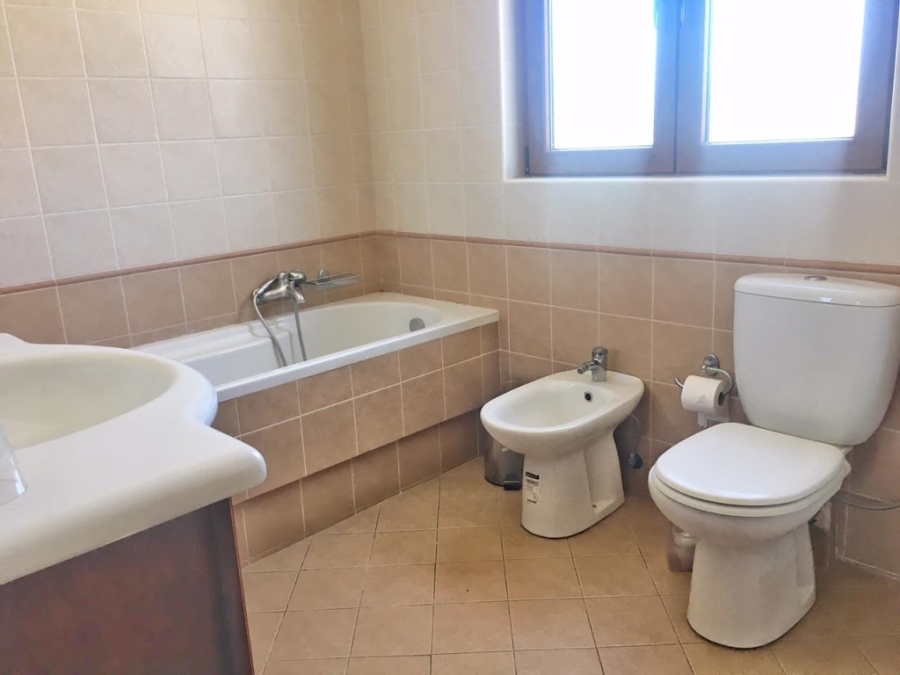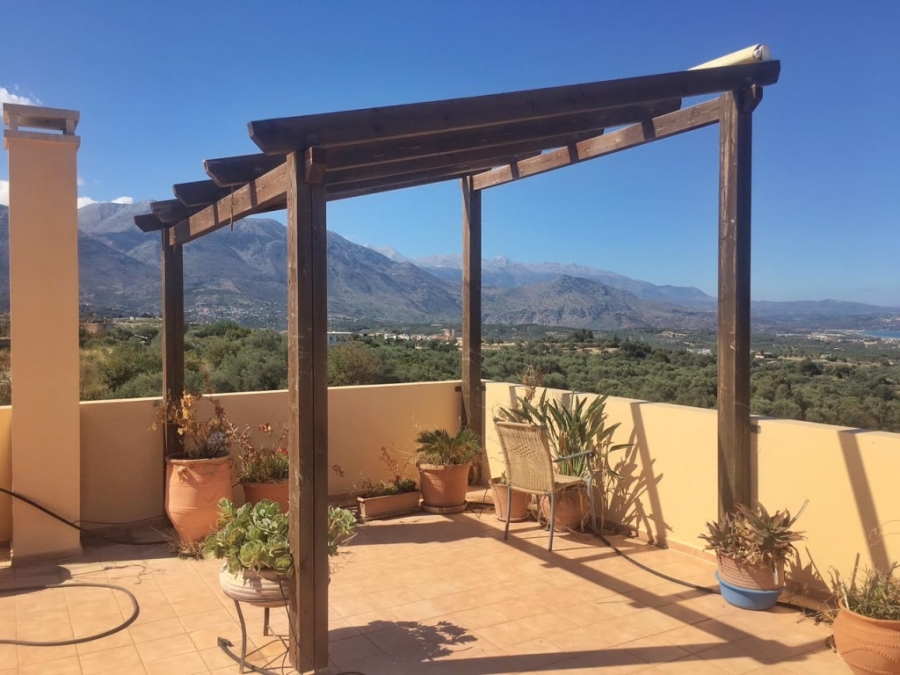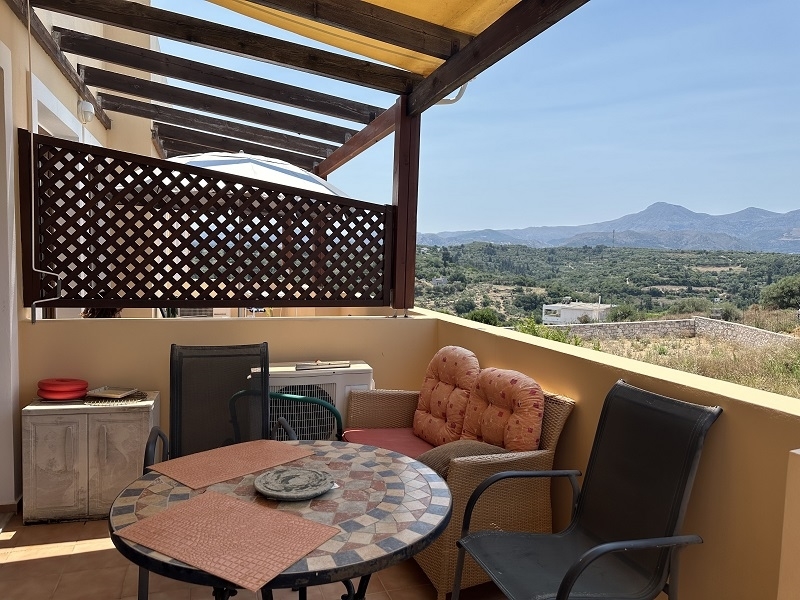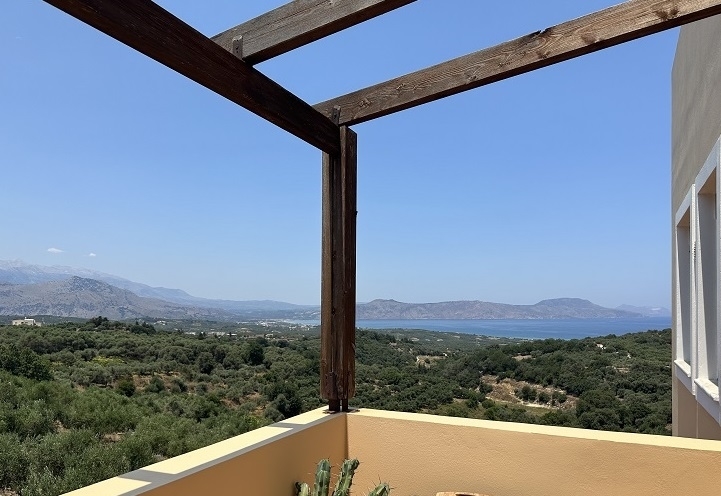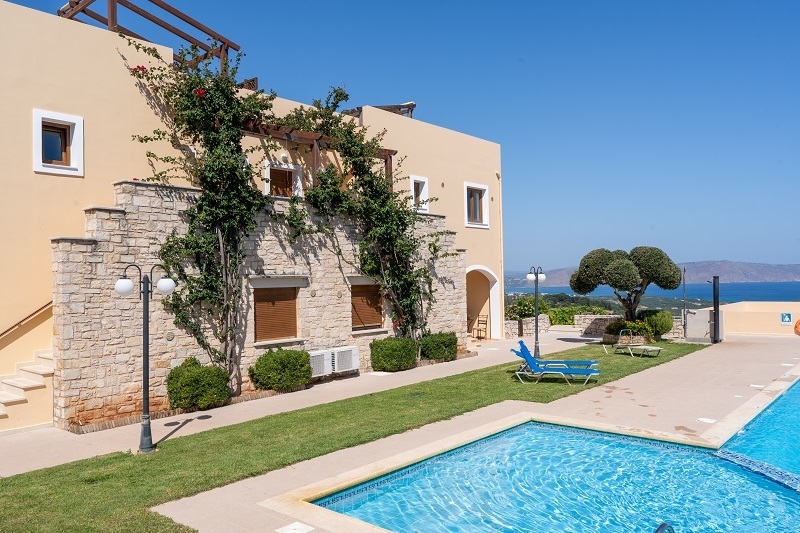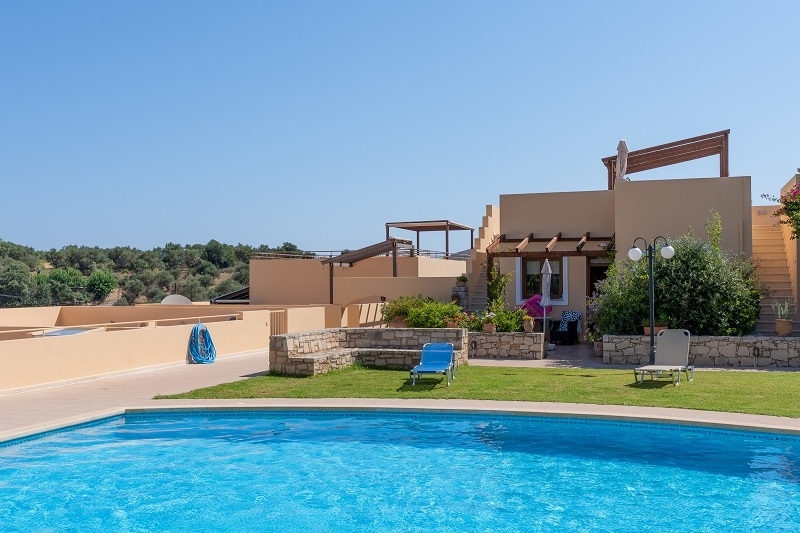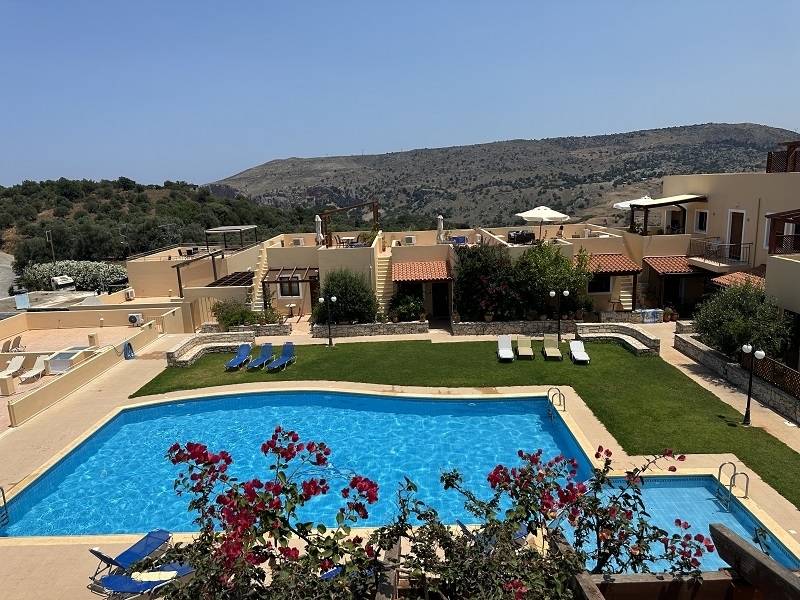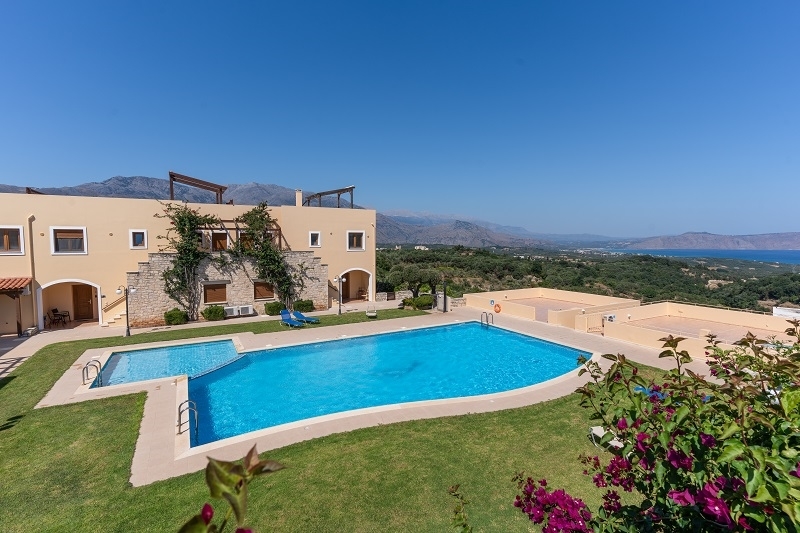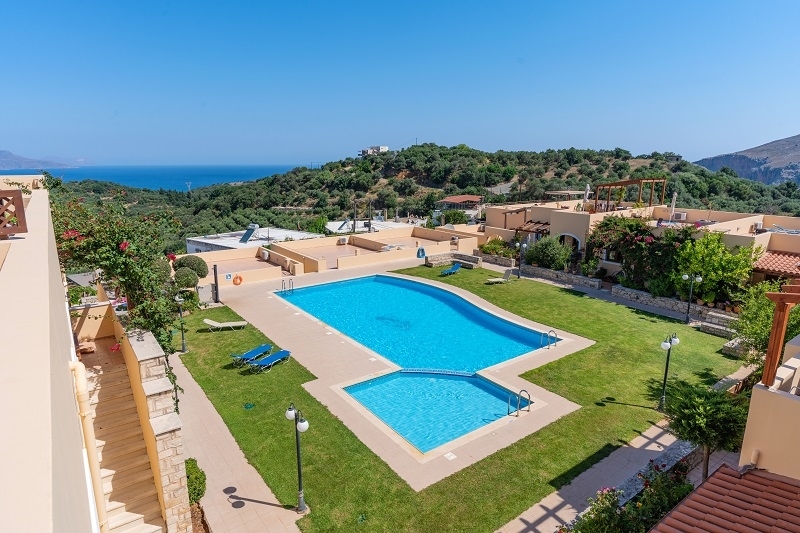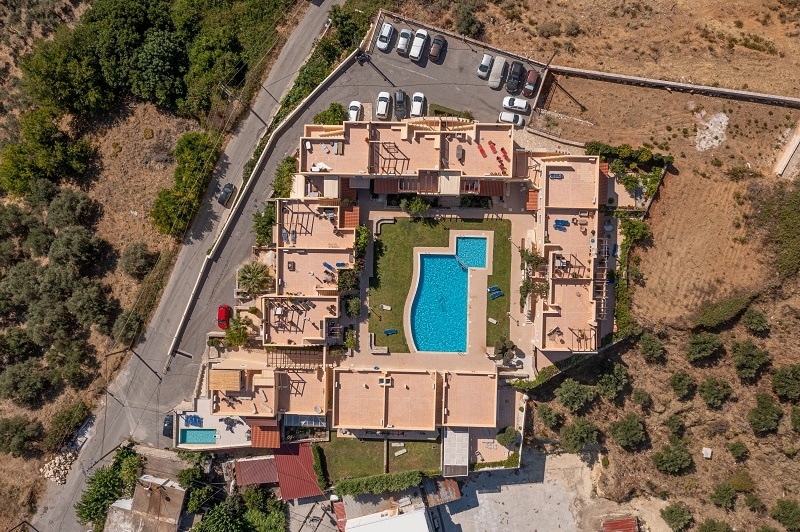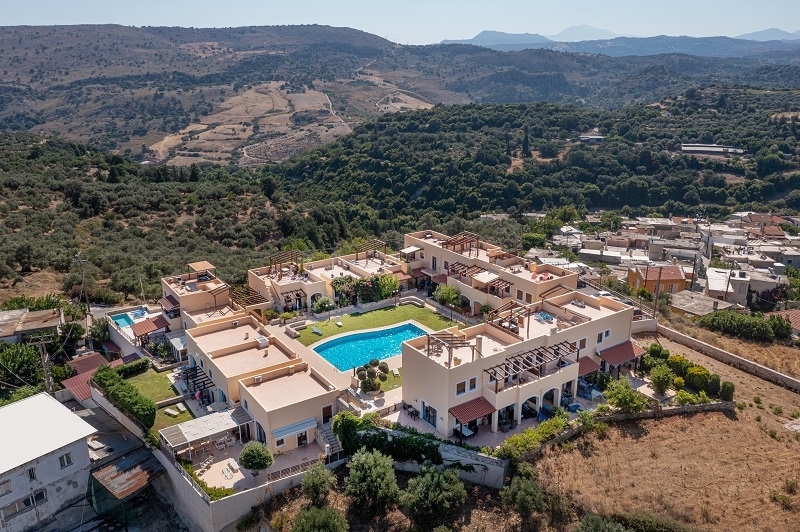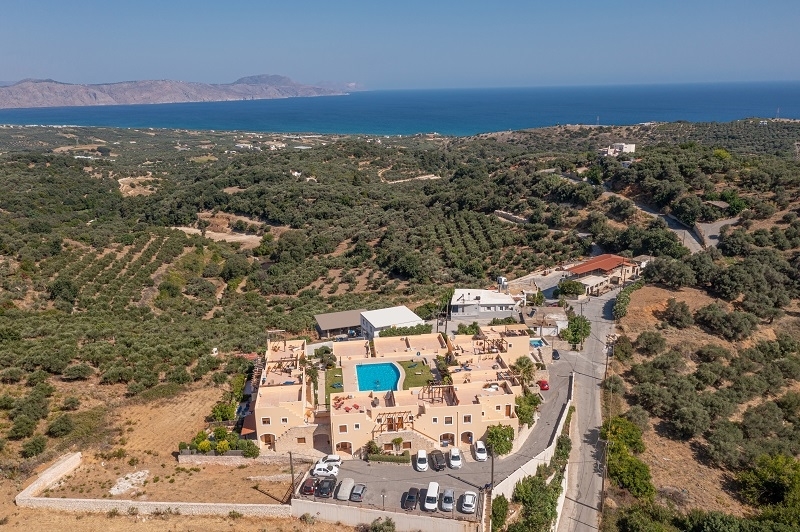 Crete / Lappa
Apartment with amazing views in Karoti Pano
KR23
General information
Bedrooms 1
Bathrooms 1
Size 67
City 15km
Sea 3 km
Airport 59 km
Year Build 2008
Description
A 67 m2 apartment located in the beautiful development of Karoti Pano, situated on the North Coast of Crete, between Chania and Rethymno. The apartment offers stunning panoramic views of the sea and the surrounding mountains from its roof terrace.
It features an open plan kitchen that seamlessly integrates with the living area, creating a spacious and inviting atmosphere. There is one bedroom and one bathroom, providing comfortable living spaces. Additionally, the apartment includes a storage/dressing room, allowing for convenient storage and organization.
The architectural design of Karoti Residence focuses on a balance between privacy and socialization. The small external gardens, patios, and terraces are designed to harmonize with the communal areas, which feature a large swimming pool. This concept allows residents to enjoy their privacy while also having the option to engage with the community.
The plot on which Karoti Residence is situated is truly exceptional, surrounded by vineyards and olive trees. From the property, you can enjoy magnificent views of the sea and mountains, creating a serene and picturesque environment. The long sandy beach is conveniently located only 2 km away, providing residents with easy access to the coastal beauty of Crete.
If you're interested in exploring the local area, Rethymno is approximately 15 km away, Giorgopouli is 11 km and the old capitol of the island, Chania, is about 50 km away. All areas offer a range of amenities, cultural attractions, and historical sites to discover. Overall, Karoti Residence offers a charming living space with beautiful views, a harmonious design, and access to both natural and urban attractions in the surrounding area.
Property features
Energy Classification: udp
Air conditioning: Yes
Fireplace: Yes
Parking: Yes
Contact Us
Our Location
Arkadiou 1 74131
Rethymno Crete, Greece
Email Address
post@kretaeiendom.com