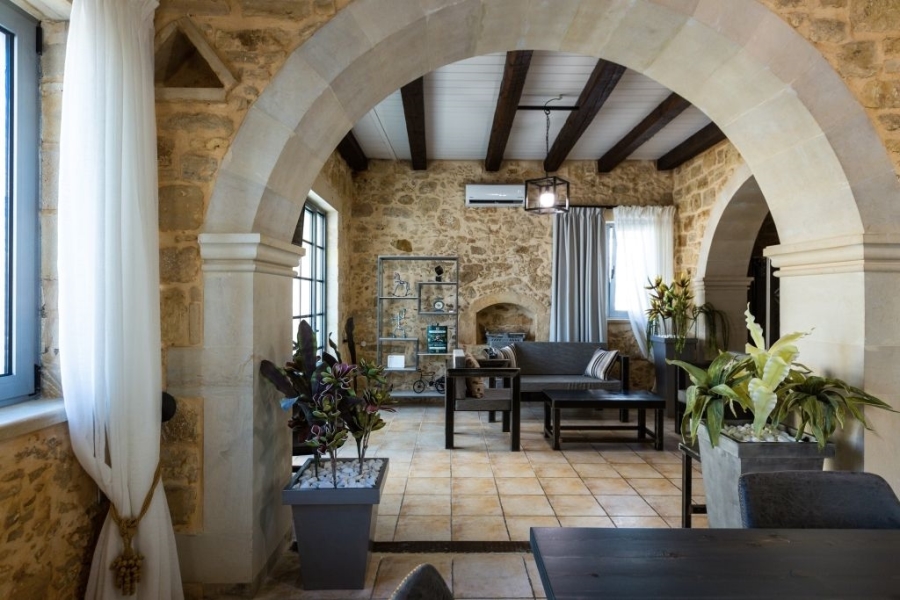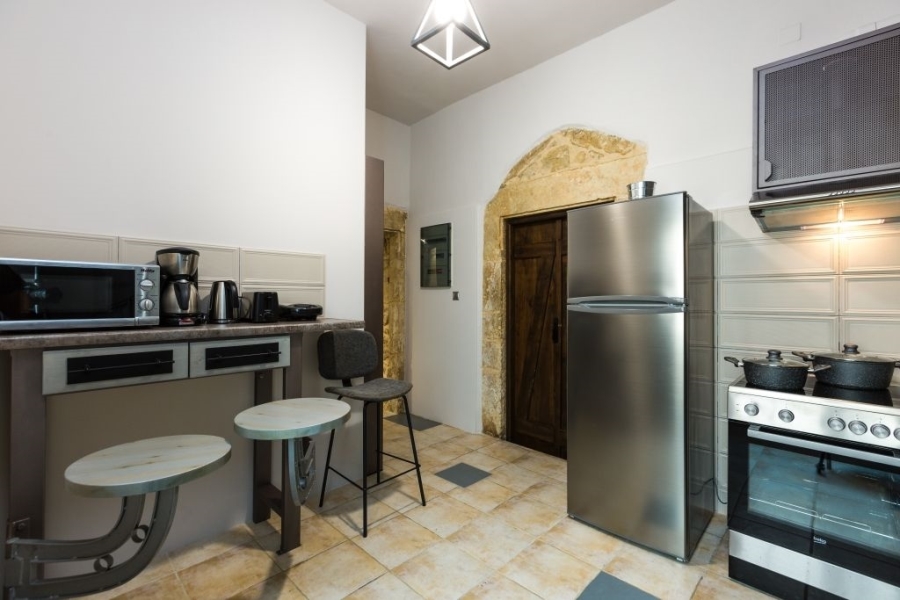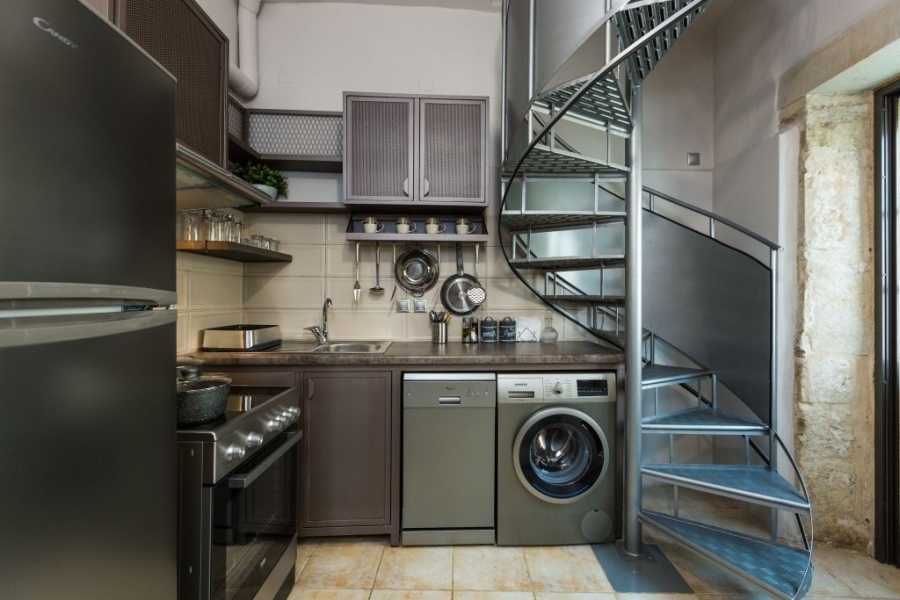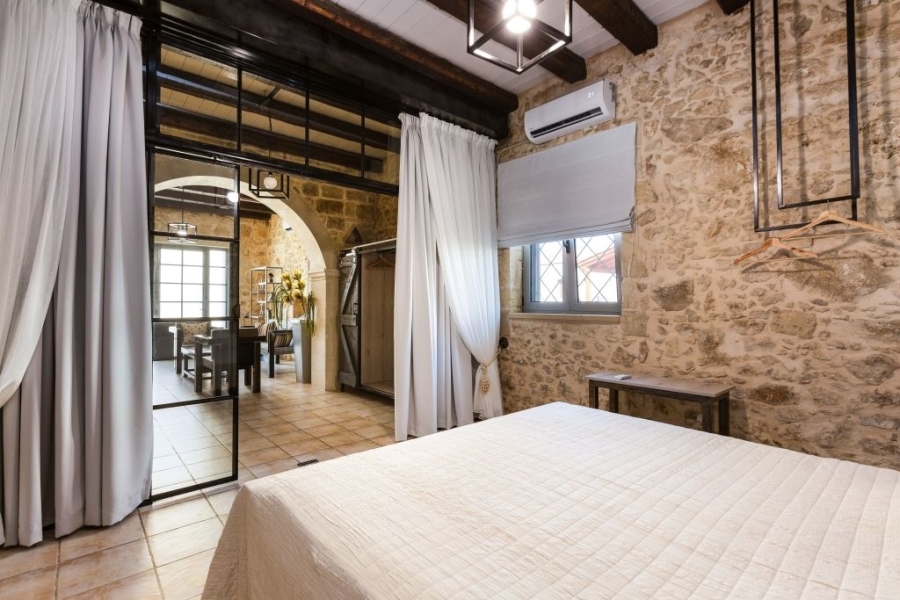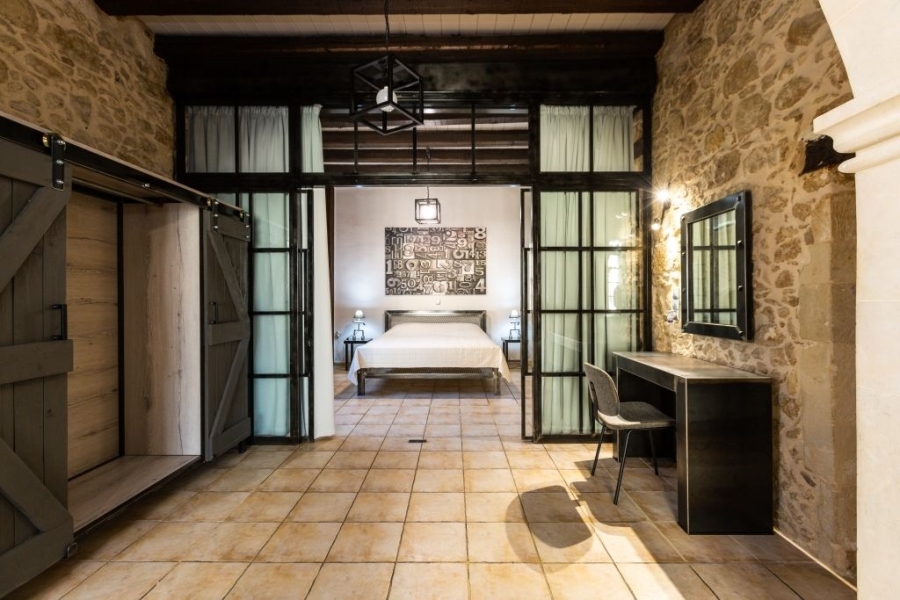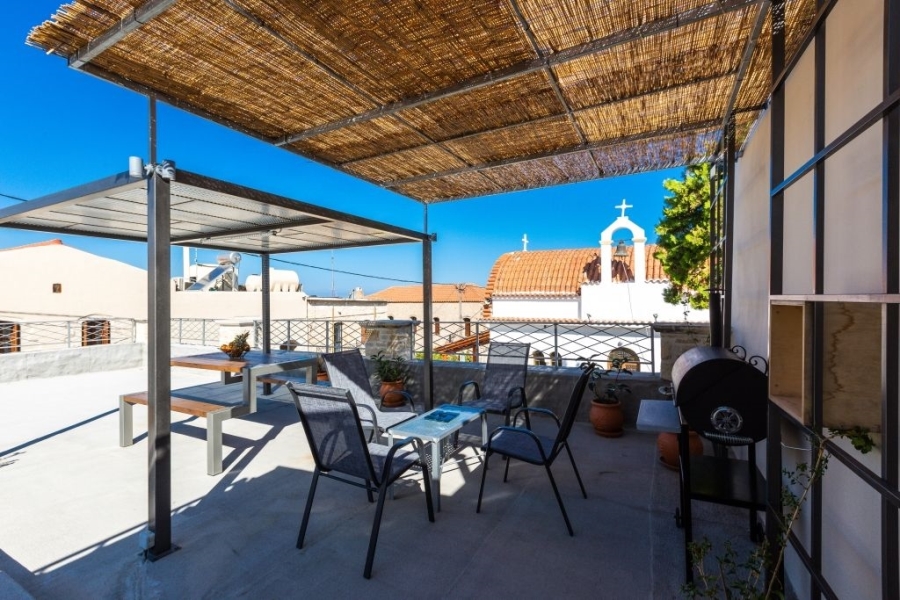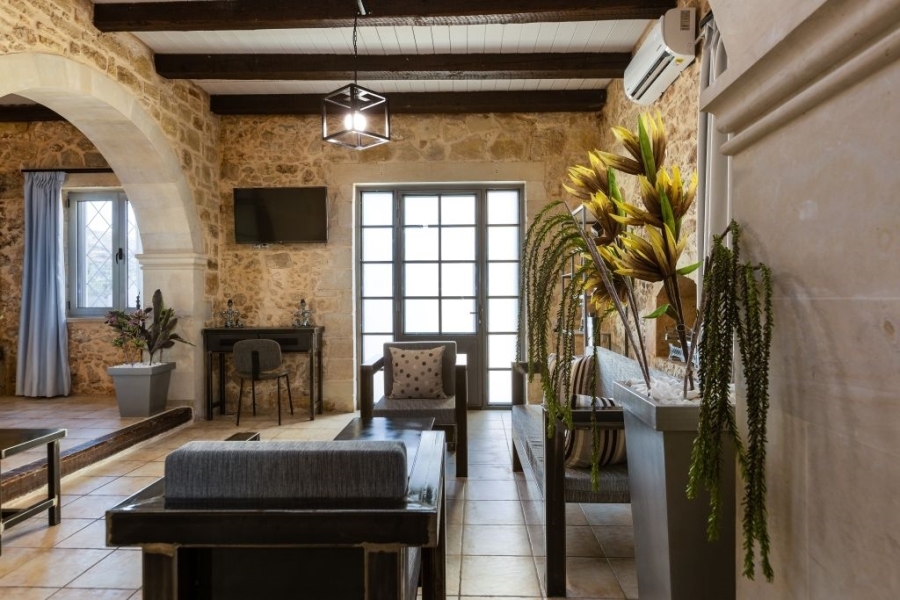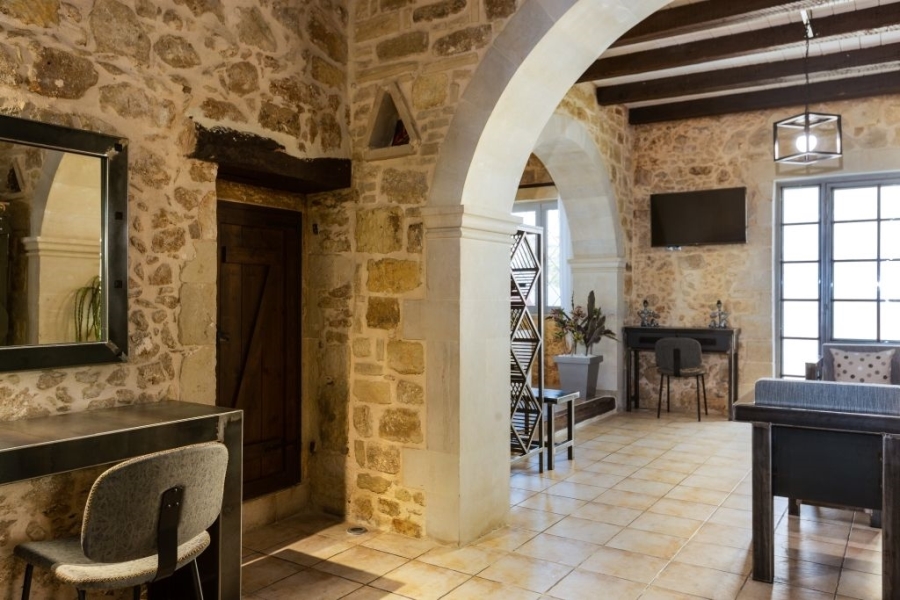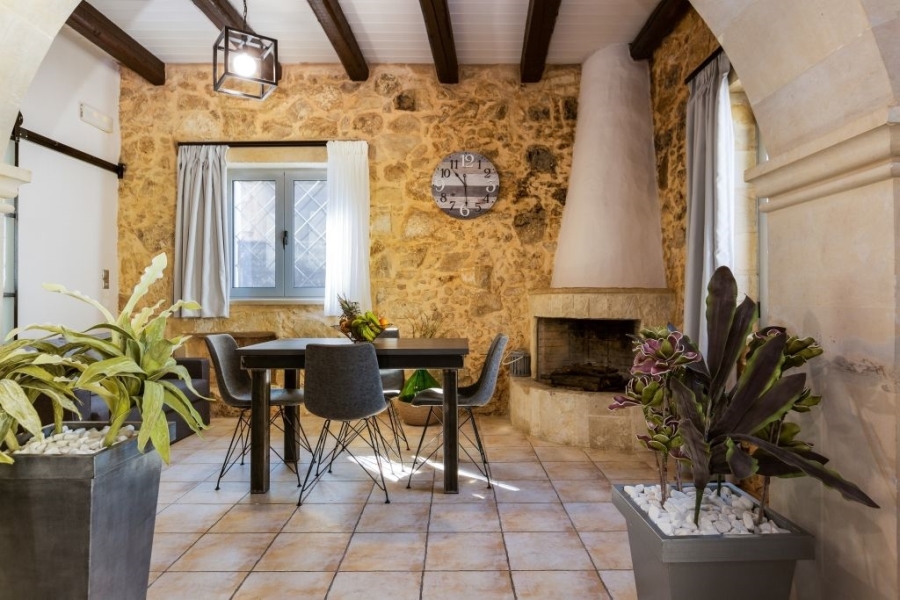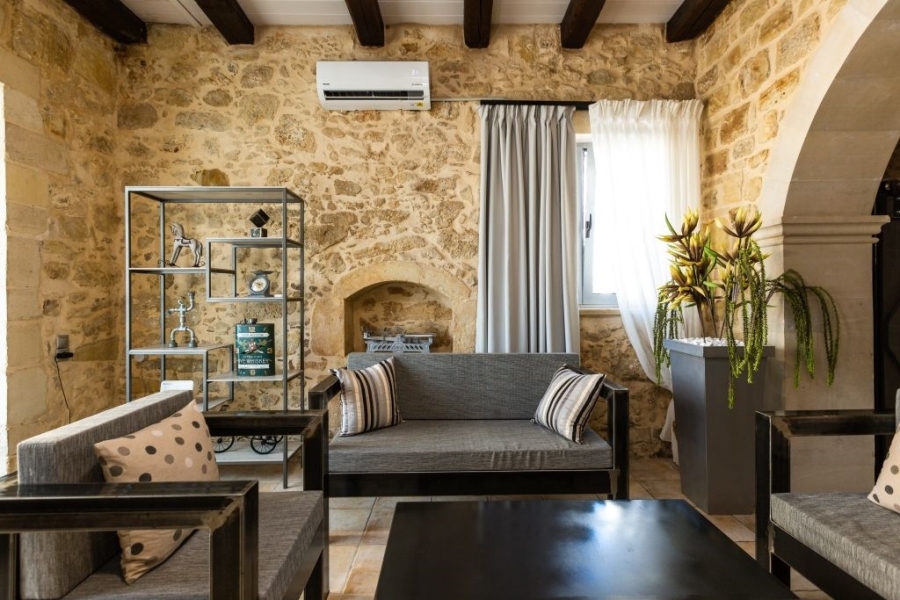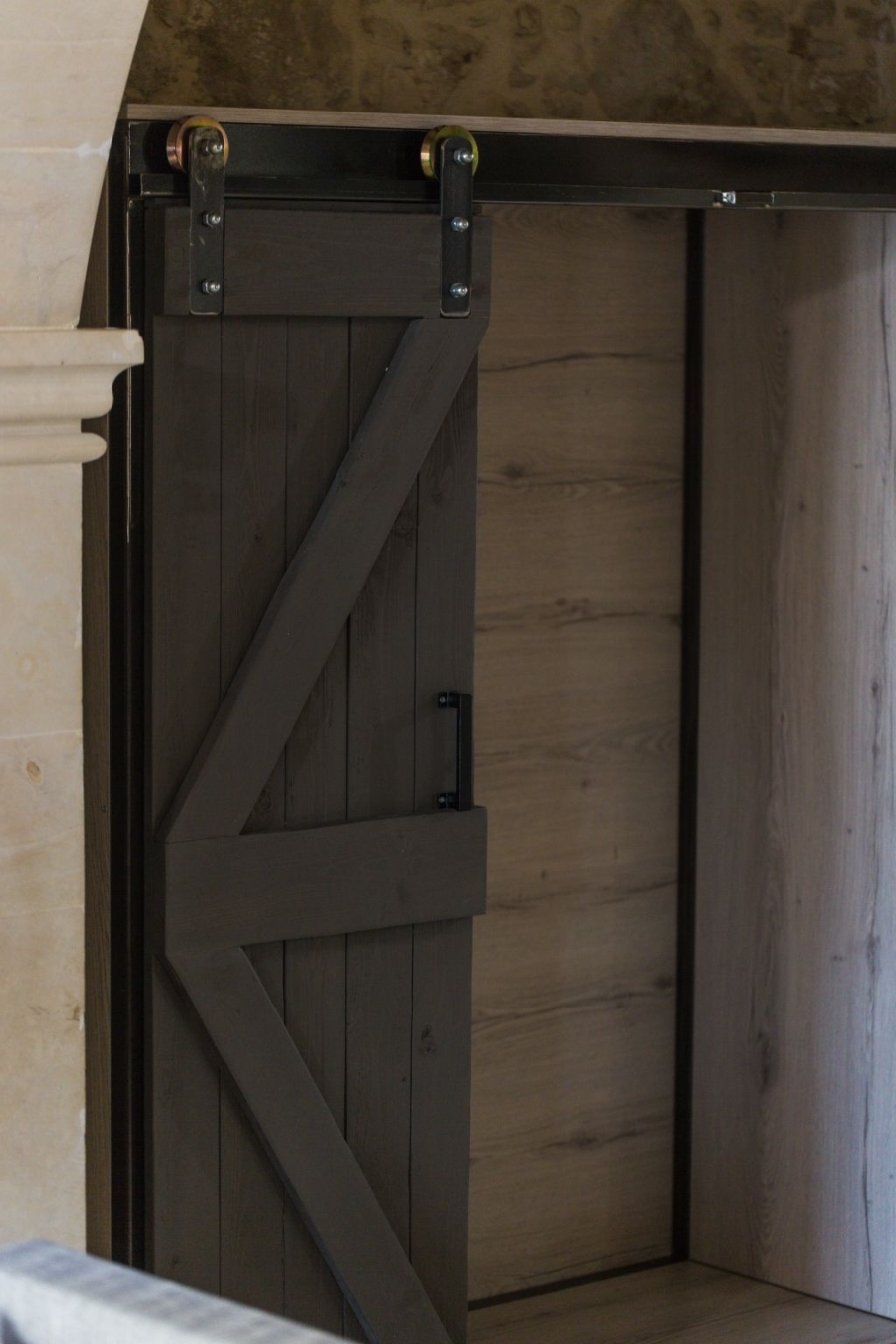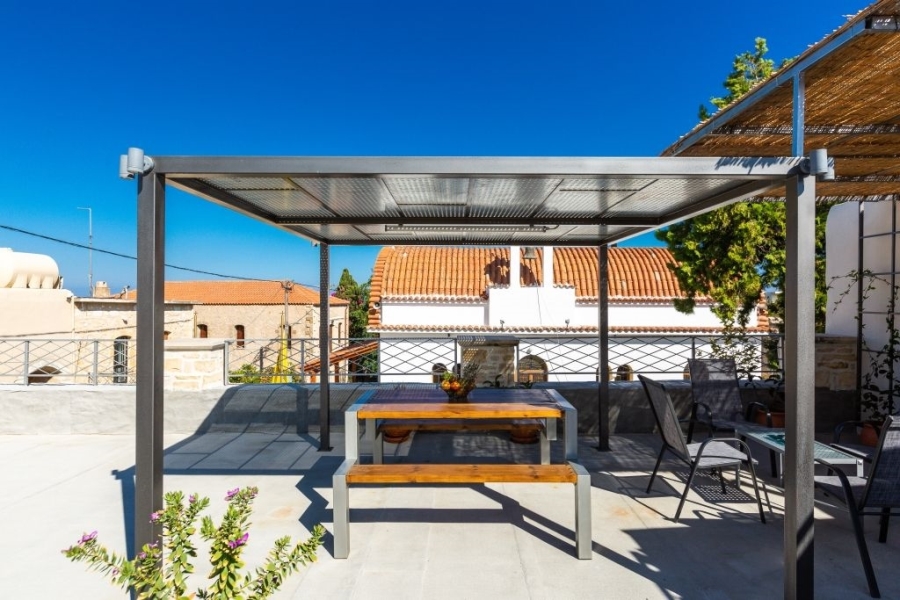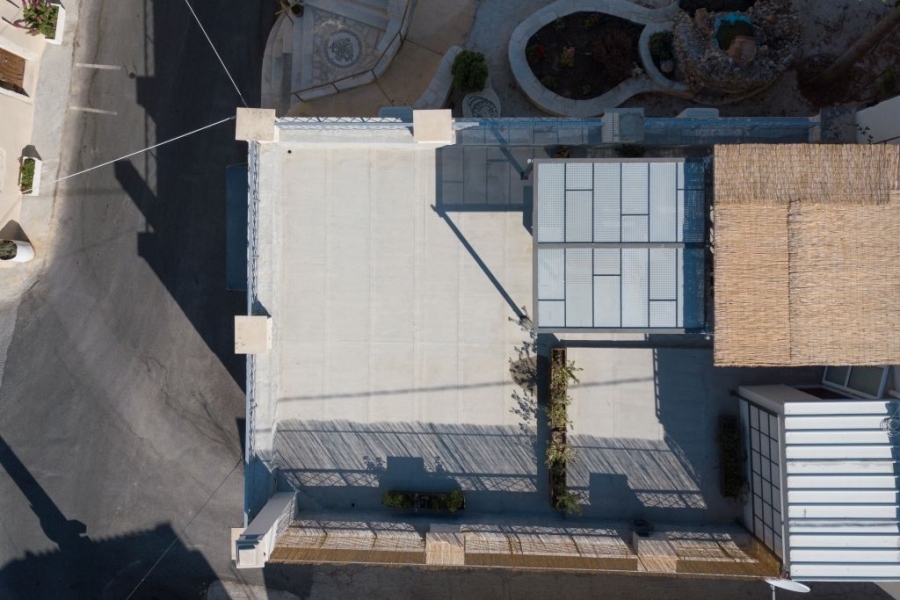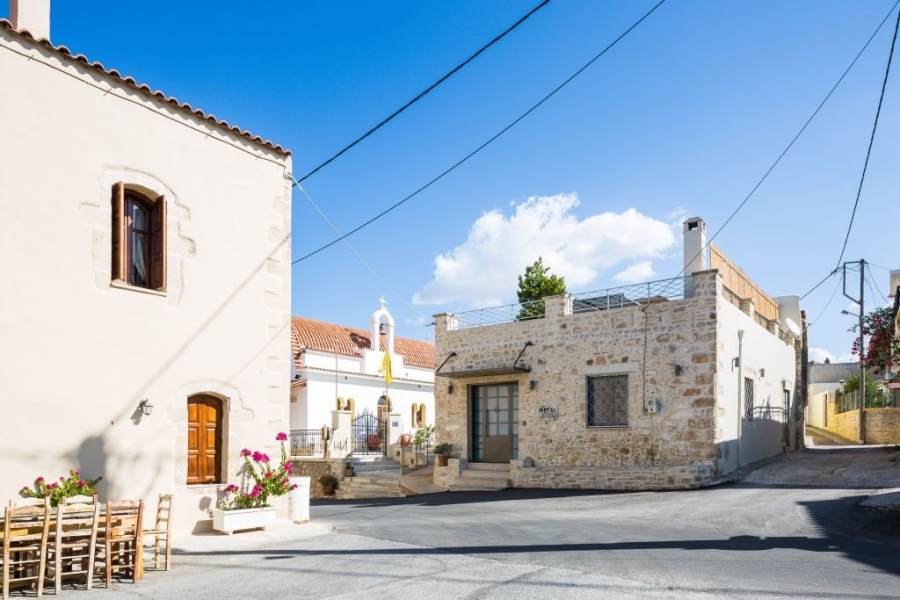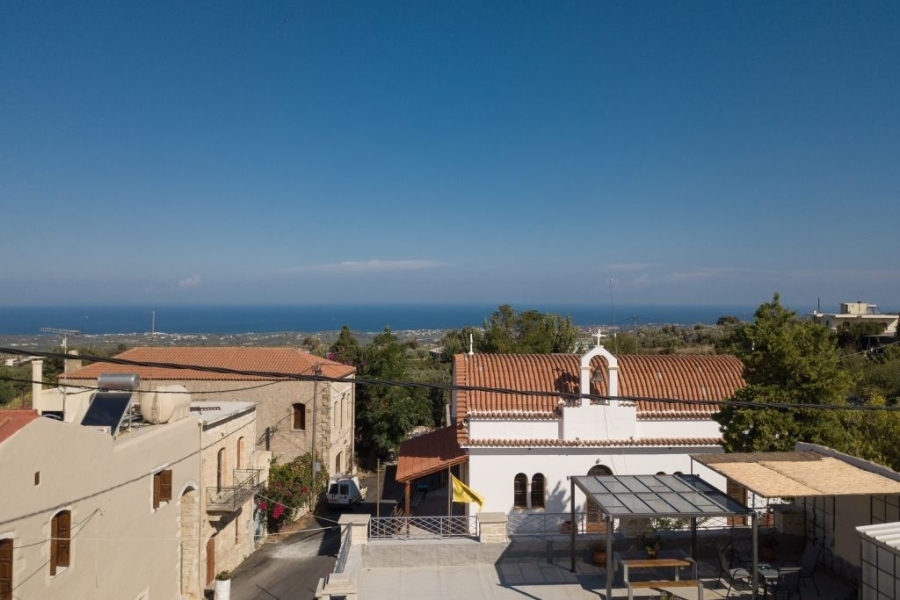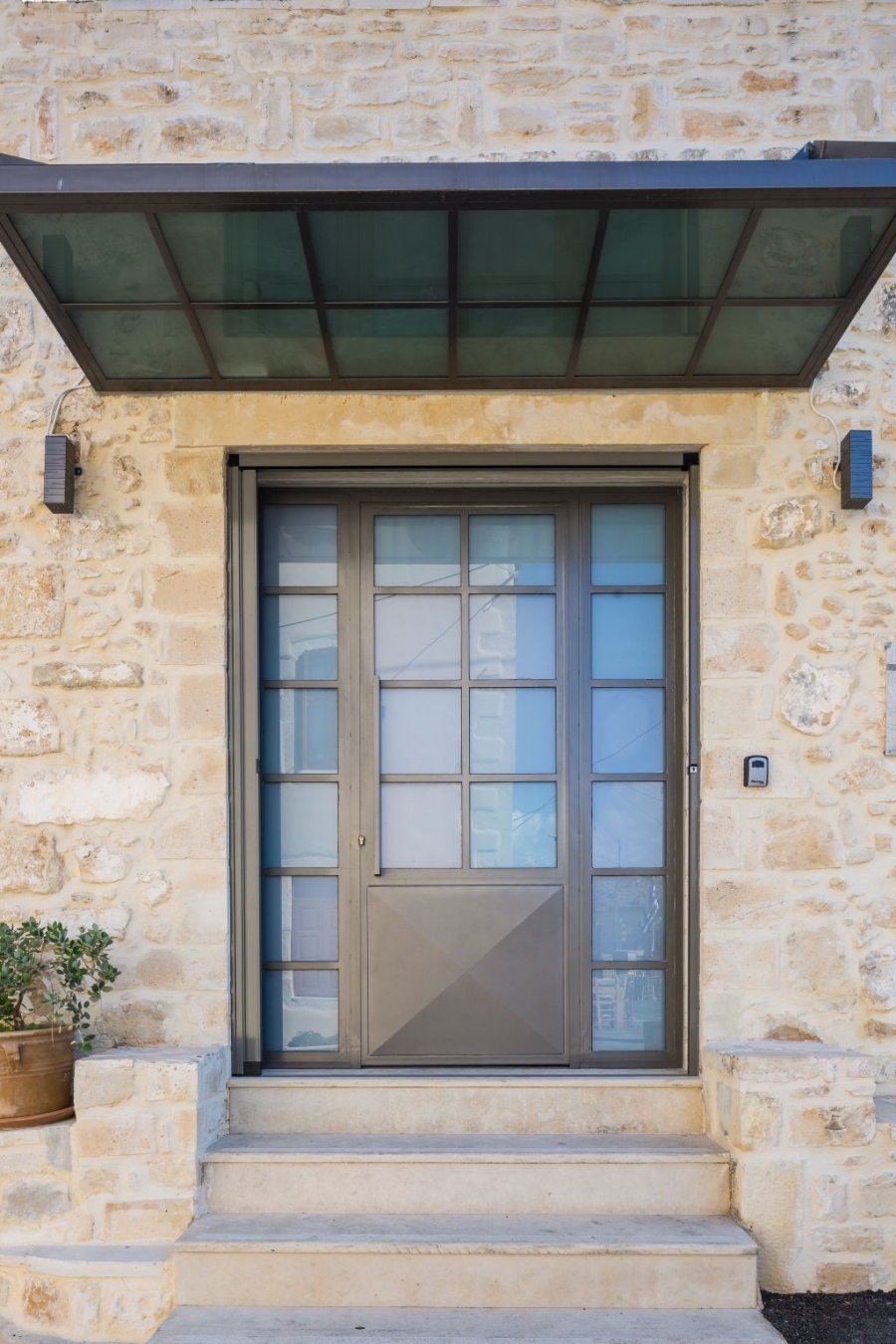 Crete / Arkadi
Unique stone property with a fabulous roof terrace
VR659
General information
Bedrooms 1
Bathrooms 1
Size 100
City 16km
Sea 7 km
Airport 77 km
Description
The interior design of this unique residence has a modern industrial feel that blends beautifully with the stone walls to create a feeling of warmth and style. A fabulous roof terrace provides great outdoor area with a bar-b-cue, pergola, and table and chairs plus plenty of space to add your own personal touches.
The kitchen comprises of all modern conveniences including; a dishwasher, washing machine and fridge freezer, an oven plus practical storage cupboards. Access to the roof terrace is via a spiral staircase located here.
To the left of the kitchen there is the bathroom complete with a spacious walk-in shower.
The living area with access to the bedroom is on the right and leading from the living area is the dining area complete with a comfortable sofa, table, chairs and fire place. This room could be converted to second bedroom.
The property that has kept many of the original features and beautifully combines the old with new. All furniture is include and early viewing of this unique property is highly recommended.
The village of Amnatos is full of character and charm along with practical amenities such as a mini market, coffee shop and a Taverna, an ideal location for those wish to enjoy Cretan life but with all amenities within easy reach and surrounding villages to explore and enjoy.
Less than 7km from Amnatos is Stavromenos. Not only will you find a long sandy beach here but also large supermarkets, restaurants, shops including a chemist and many more facilities.
Property features
Energy Classification: udp
Air conditioning: Yes
Fireplace: Yes
Parking: Yes
Contact Us
Our Location
Arkadiou 1 74131
Rethymno Crete, Greece
Email Address
post@kretaeiendom.com