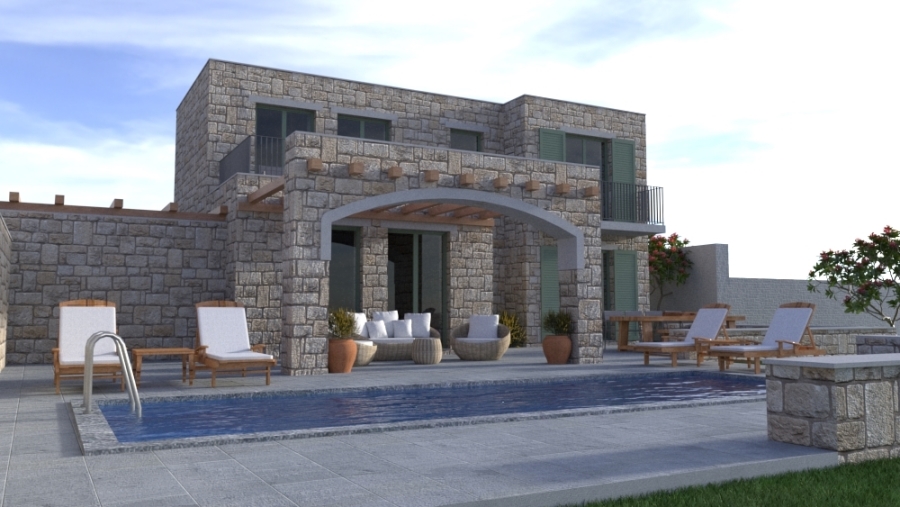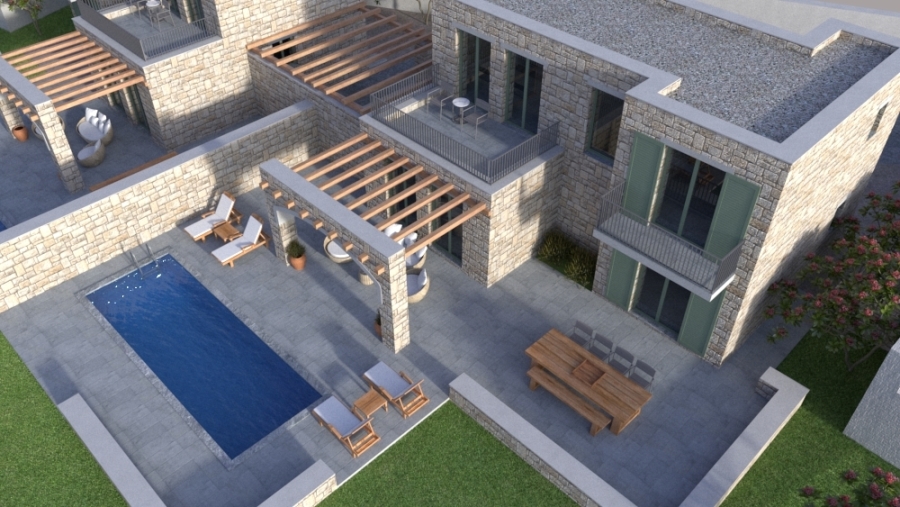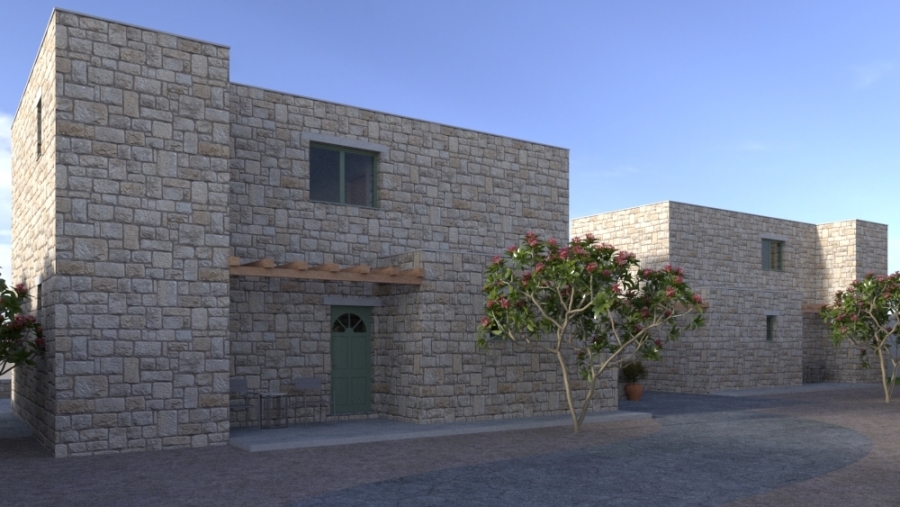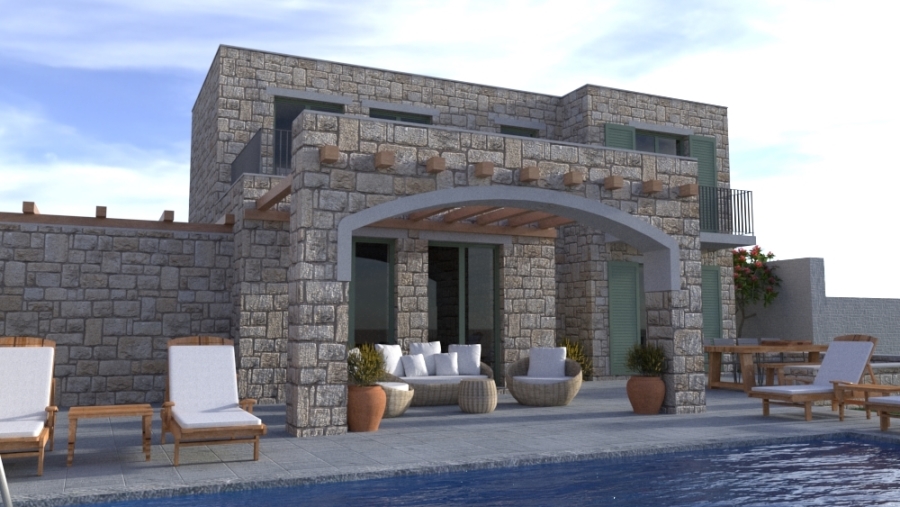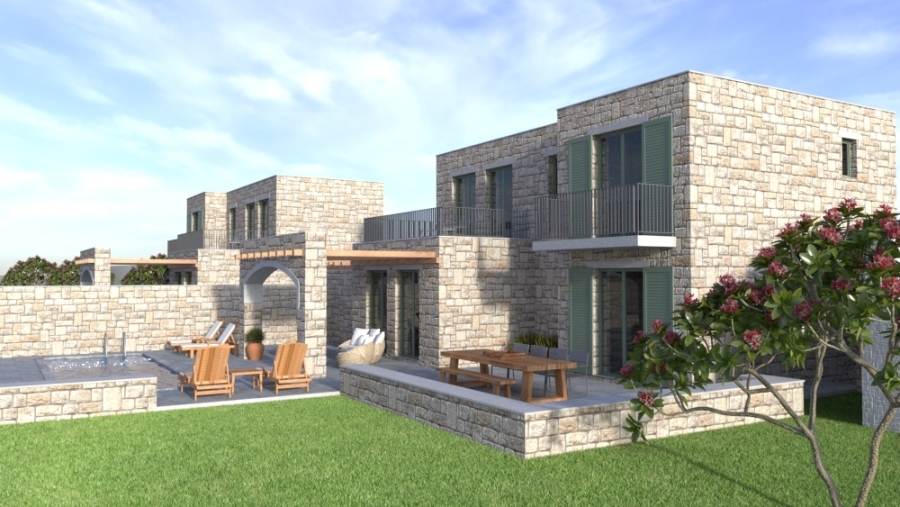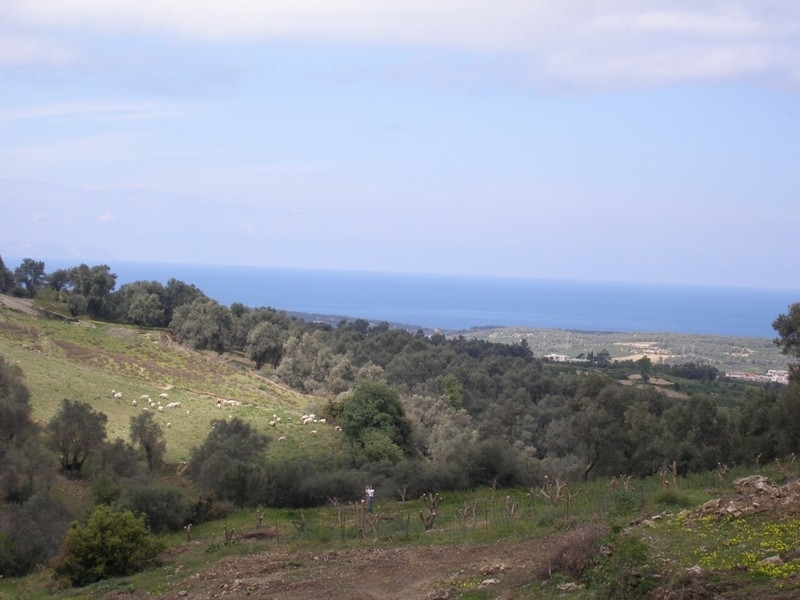 Crete / Arkadi
Kyrianna Olive Grove 5A
KOG5a
General information
Bedrooms 3
Bathrooms 4
Size 148
City 0km
Sea 5 km
Airport 72 km
Year Build 2020
Description
Beautiful stone villa in the charming village of Kyrianna with an open plan kitchen and livingroom, 3 bedrooms with en-suite bathrooms and a private swimmingpool of 24m2.
Contact us for brochure!
General information

Property size: 148 m2

Bedrooms: 3

Bathrooms: 4

Pool: 24 m2

Patio around the pool: 124 m2

Terrace: 15.90m2

Balcony: 3.20 m2

Pergola at the back of the house: 18.55 m2

Pergola over the garage: 18.56 m2
Features:

key ready

washroom

storage room

open plan kitchen and livingroom

large patio around the pool

2 Pergolas
garden around the house

3 bedrooms with en-suite bathrooms

1 WC downstairs

private pool
About the area:

The charming village of Kyrianna is situated on the north coast of Crete, ca. 15 km from the town of Rethymno and 5 km from the beach. The villas will be built on the outskirts of the village, in a green olive grove with stunning views over the Mediterranean Sea and surrounding mountains. A few meters from the development is Kyrianna, a medium-sized, charming village with about 400 inhabitants. The village has such amenities as supermarket, several taverns and cafes. The whole area belonged in the 1600s to Mathaios Kallergis, a very wealthy man who owned almost all the villages east of Rethymno, including the Arkady Monastery.
In the centre of Kyrianna is the Byzantine church of Panagia (Dormition of the Virgin Mary ) with cruciform architecture. The church has a large dome supported at the intersection of the aisles forming the cross. In front of the church there is a bell tower with three arches, unique in its beauty and detailed craftsmanship. In the church there is a piece of marble decorated with reliefs showing the life of Christ and the Saints.
The nearest beach is in Pigianos Kampos that only 5 km away. The sandy beach is 20 km long and stretches into the town of Rethymno. The beach in Pigianos Kampos has everything you need for a relaxing day: water sports, bars, restaurants and shops.
price includes: house as shown in the 3d drawings, plot, building license and insurance for the workers.
Property features
Energy Classification: ntr
Contact Us
Our Location
Arkadiou 1 74131
Rethymno Crete, Greece
Email Address
post@kretaeiendom.com