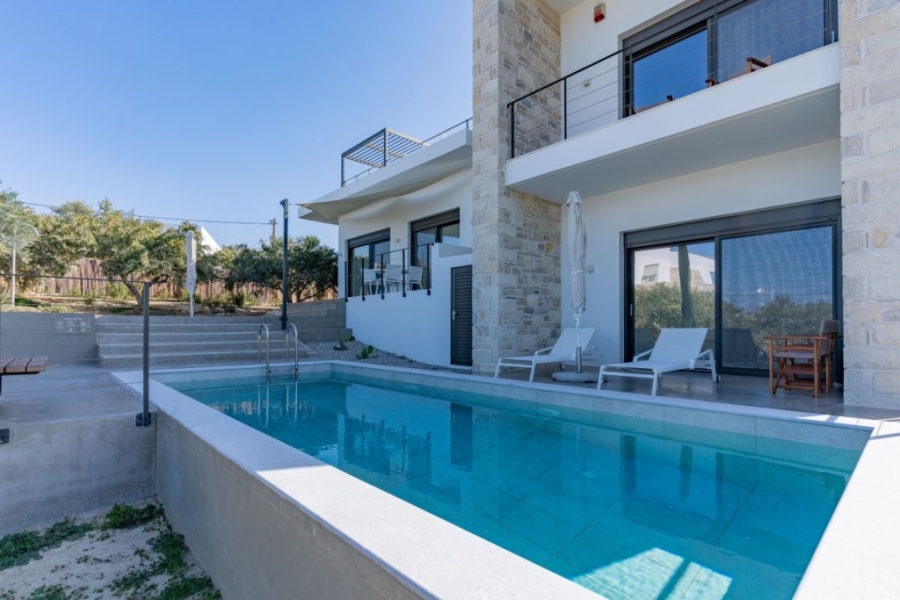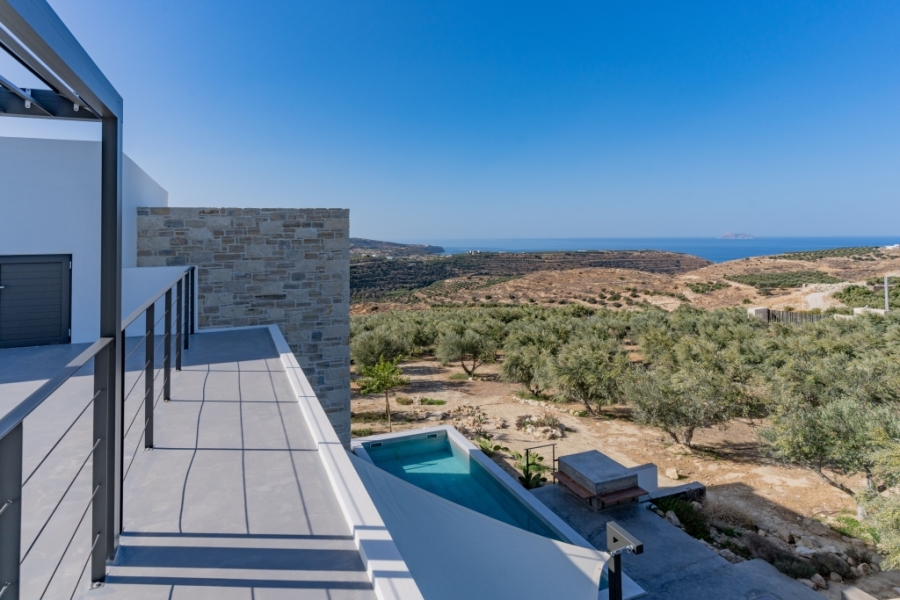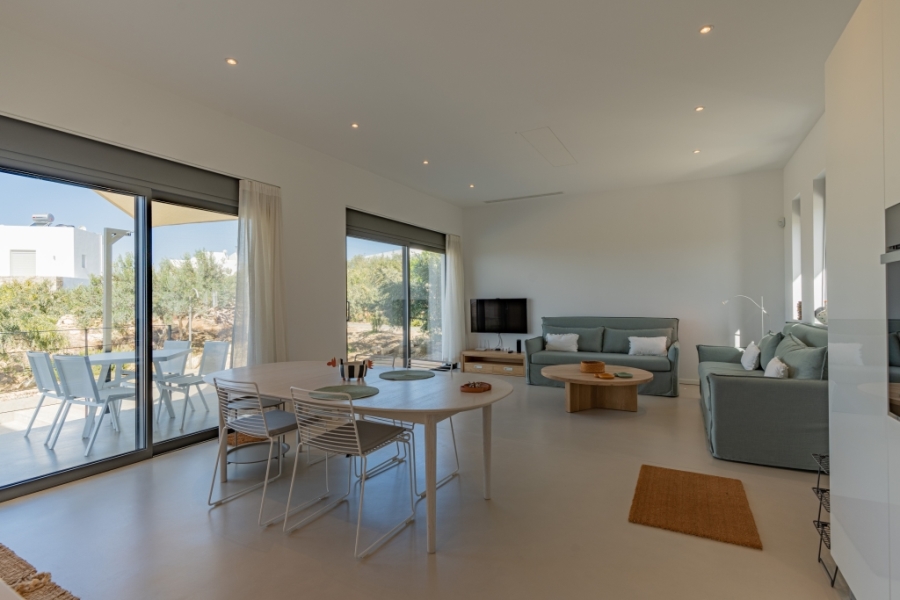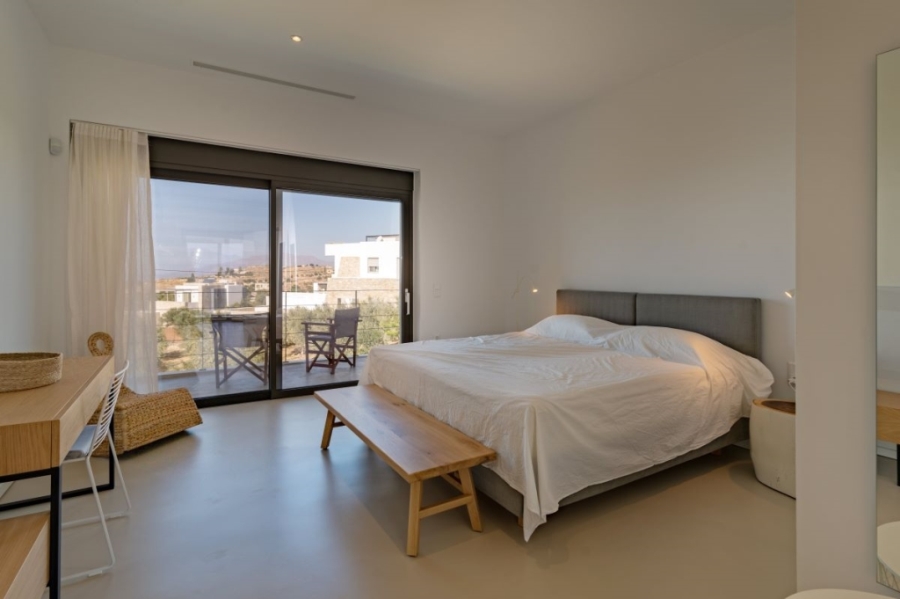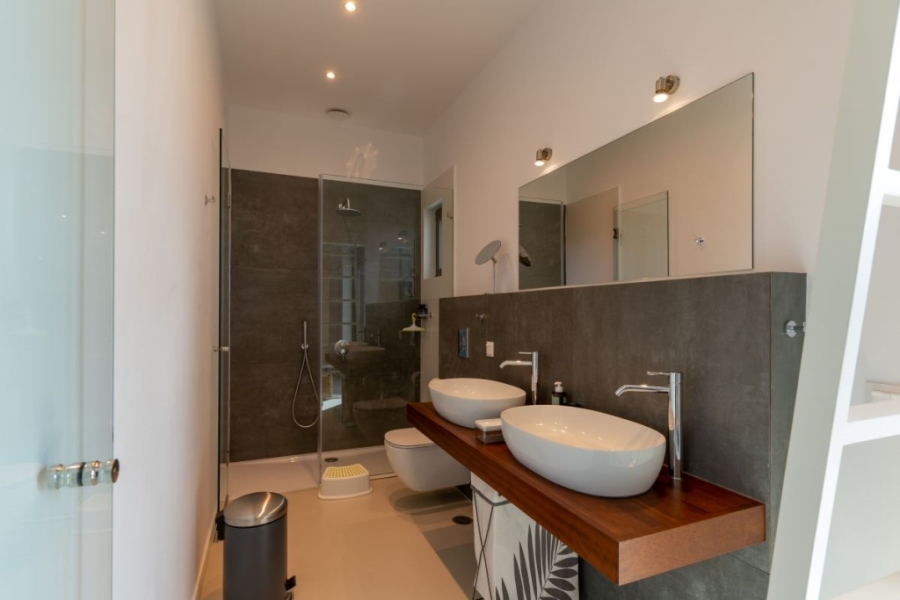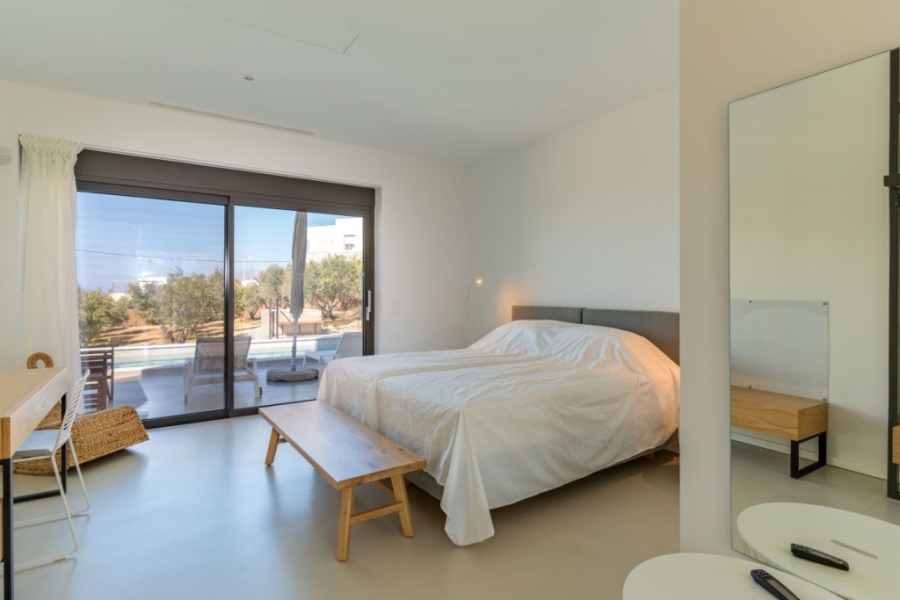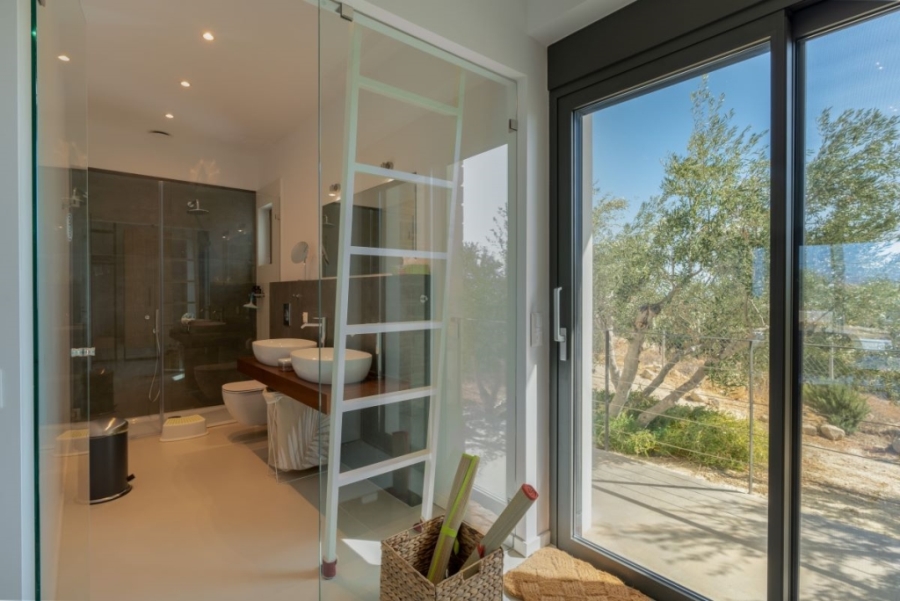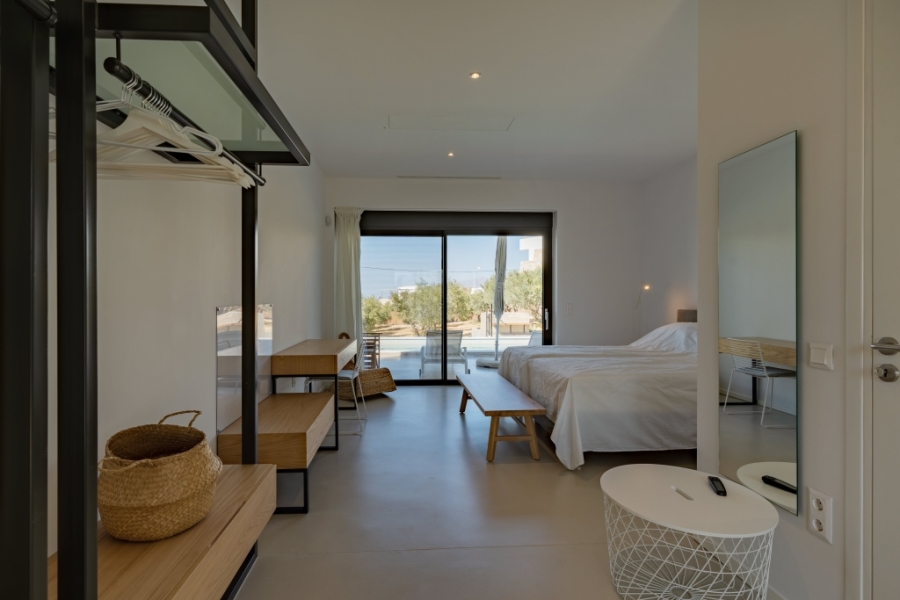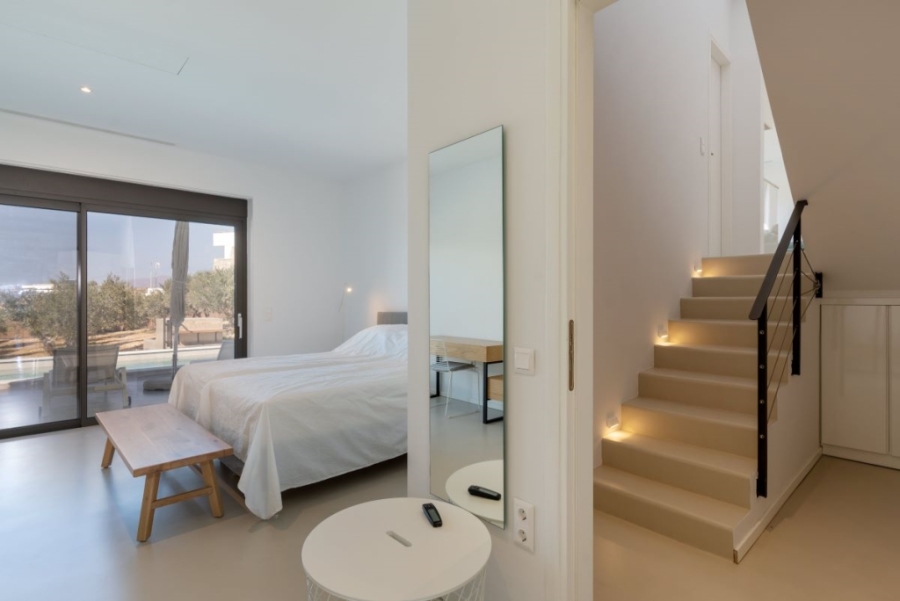 Crete / Tympaki
Amazing luxury villa in kamilari
VR711
General information
Bedrooms 2
Bathrooms 2
Size 160
Plot Area 4300
City 54km
Sea 3.5 km
Airport 61 km
Year Build 2021
Description
Nestled within the enchanting village of Kamilari, the Second Villa stands as a testament to modern luxury. Newly built in 2021, this architectural gem spans three levels, offering a sprawling 160 m2 of refined living space. Meticulously designed with a contemporary flair, the villa boasts high-end amenities and meticulous attention to detail, providing an unparalleled living experience in the heart of Crete.
Step into the middle level, where an open plan Italian kitchen takes center stage, seamlessly merging with the expansive living and dining area. Adorned with state-of-the-art appliances and sleek finishes, the kitchen becomes a haven for culinary creativity. The adjoining living and dining space, bathed in natural light, offers a welcoming ambiance for hosting gatherings or enjoying serene moments with loved ones, making it the perfect hub for relaxation and socializing.
Ascend to the upper level, where a private oasis awaits. The luxurious 31 m2 bedroom serves as a sanctuary of tranquility, complete with an en-suite bathroom and private balconies. From these vantage points, one can relish in panoramic views of the picturesque surroundings, creating an intimate connection with the natural beauty of the island. Whether sipping a morning coffee or unwinding with a glass of wine, the balconies become a cherished retreat for indulging in breathtaking vistas.
Delve into the lower level, where another spacious bedroom awaits. Spanning 31 m2, this retreat offers utmost privacy and comfort, featuring its own en-suite bathroom and inviting verandas. With large sliding glass doors opening onto the veranda, residents can effortlessly transition between the interior and the exterior. Here, a 22.11 m2 swimming pool beckons for refreshing dips, while the adjacent olive grove, adorned with 115 olive trees, provides a serene backdrop for moments of relaxation and reflection.
For those seeking awe-inspiring views, an exterior staircase leads to the roof terrace, a true haven for capturing the essence of Crete's beauty. From this elevated perch, panoramic vistas stretch as far as the eye can see, immersing residents in a symphony of natural wonders. Watch in awe as the sun paints the sky with vibrant hues during breathtaking sunsets, or simply unwind in this elevated oasis, basking in the splendor of the surrounding landscape. The Second Villa is not only a luxurious abode but also an ideal gateway to the wonders of the island, with a sandy beach just 3.5 km away and the captivating village of Matala a mere 5.5 km away.
Property features
Energy Classification: A+
Air conditioning: Yes
Solar system: Yes
BBQ: Yes
Balcony: Yes
Pool: Yes
Contact Us
Our Location
Arkadiou 1 74131
Rethymno Crete, Greece
Email Address
post@kretaeiendom.com